When purchasing a business, carrying out due diligence critical. Throughout this due diligence checklist, you will get to carefully consider all aspects of a business for sale. These are the areas covered by the checklist:
download your Free due diligence checklist
THE ULTIMATE DUE DILIGENCE CHECKLIST
Are you considering buying a franchise business?​
If so, our ultimate Due Diligence Checklist is a must have. Let us guide you through all of the areas you should assess prior to investing in any business.
Areas to Assess Prior To Investing In Any Business
TRAINING
Comprehensive training programs developed with your ongoing success in mind.
MARKETING
Powerful national & local marketing ensures you capture the attention of customers.
SUPPORT
Help is just a phone call away to provide support on all major parts of your business.
SYSTEMS
A systemised business with clear processes is key to your business growth and success.
work for yourself not by yourself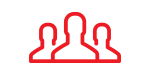 Existing Owner Evaluation
Further information will be emailed to the email address provided. You can view our Privacy Policy here