One of the most successful Kwik Kopy Centre has been going from strength to strength for over 20 years.
Located in a fantastic territory of Melbourne with a mix of large & medium industrial and service businesses, this winner also offers spacious new premises. They have had a recent complete custom built fit-out including plenty of work and storage space in its 290m2.
​
contact us today to know more about this great opportunity
TAKE THE REINS OF ONE OF KWIK KOPY's MOST SUCCESSFUL CENTRE
A well-run business exhibiting amazing profits.​
AN AMAZING OPPORTUNITY NOT TO BE MISSED
TRAINING
Comprehensive training programs developed with your ongoing success in mind.
MARKETING
Powerful national & local marketing ensures you capture the attention of customers.
SUPPORT
Help is just a phone call away to provide support on all major parts of your business.
SYSTEMS
A systemised business with clear processes is key to your business growth and success.
work for yourself not by yourself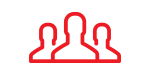 Further information will be emailed to the email address provided. You can view our Privacy Policy here
(Excluding Franchise Fees)​
PEBDITA: $290,000 for 2016/17​
Turnover: $1,133,000 for 2016/17​
Well established business operating for 20 years.
Great returns and profitability.

One of the most successful Centres in the franchise system.

Rent and outgoings representing less than 4% of turnover!
Strong brand awareness due to a well established and nurtured database of loyal customers.
Growing Melbourne territory with a mix of large & medium industrial and service businesses.
achieved PEbdita in 2016/17
profit of turnover in 2016/17
Year to date sales
June 2018
Further information will be emailed to the email address provided. You can view our Privacy Policy here
If you have any questions or would like to discuss buying a franchise with Kwik Kopy call Ben Davi - Franchise Sales Manager on 02 9967 5500.​
Location has easy access for customers and courier vehicles with ample parking.
Spacious new premises with new lease October 2017 – two further 5-year options offered.
Franchise fully set up for high-end digital printing.
Working with businesses from a variety of sectors.
Enjoy business hours trading (Mon – Friday) = work/life balance.
No industry experience necessary, extensive training provided.
Don't Miss Out This Excellent Opportunity
Don't miss out On this excellent opportunity